Connectors
_ installation _ PET bottles _ PLA objects _ 2015
This work is a sequel to my previous work power plant modules, where different material like rice or grain is filled into 2 connected rotating PET-bottles to act like an hourglass.
For this work I made 3D-printed adaptors to connect up to 18 PET-bottles. Different forms are arising by connecting the bottles through the adapters. They resemble flowers, snowflakes or spaceships. The transparent, shiny and colorful plastic objects are beautiful, but if you think about them for a while - they where and they still are supposed to become trash.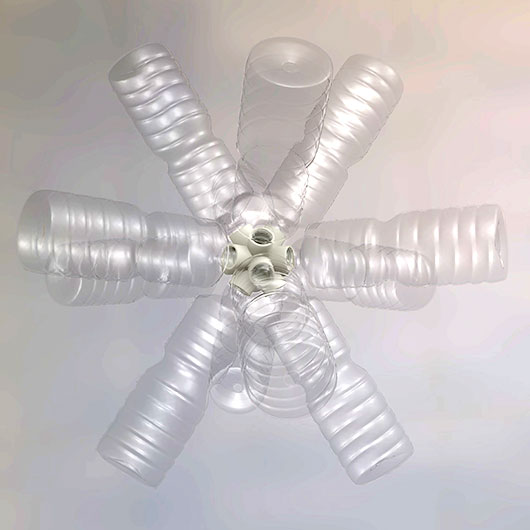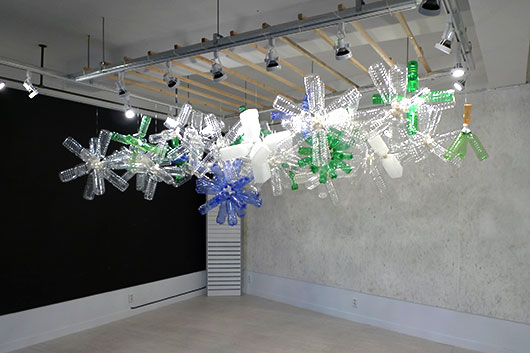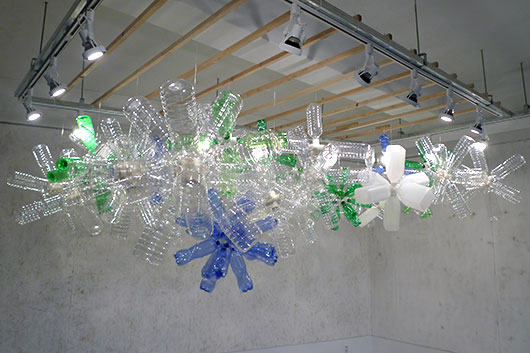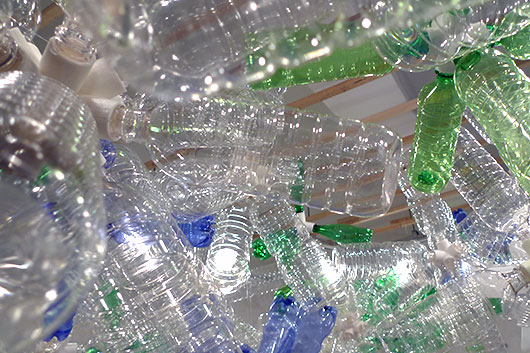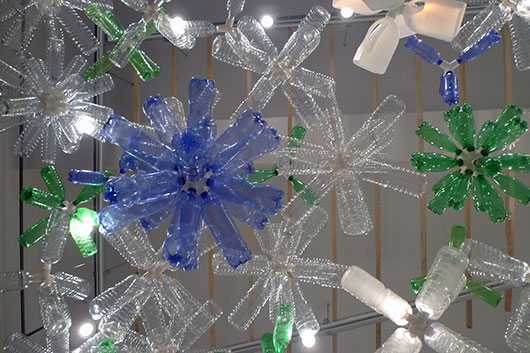 <